SSSGH Outpatient Consultations
Requirement- General Surgeon
Requirement of Radiologist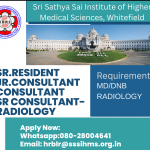 Applications are invited for Radiologists at level of Sr. Consultant, Consultant, Jr. Consultant or Sr. Resident.
The Radiology Department @ SSSIHMS, Whitefield performs high-volume of cases with state-of-the-art Imaging Equipment in DR, Ultrasound, Cathlab, CT and MRI.
Apply Now:
Whatsapp:080-28004641
Email: hrblr@sssihms.org.in

The department of Cardiology at SSSIHMS, Bangalore offers the entire gamut of services – outpatient, inpatient and critical care – totally free of cost. It figures among leading national institutions performing a wide variety of adult and pediatric interventions. Read more..

SSSIHMS has a well-equipped Center for Neurology which provides the latest facilities for treatment of a broad range of Neurological ailments. The department is at present manned by a Consultant Neurologist and a team of Resident doctors besides the technical and ancillary staff. Read more

Cardiothoracic Surgery Department uses advanced technologies available to perform the complete range of invasive surgical services for adults and children with cardiovascular disease and minimally invasive surgeries for adult patients Read more…

The anaesthesia services cater to 8 +4 modular operation theatres, 6 Intensive care units, 3 Catheterization labs (2 Cardiac Cathlab & 1 Bi-Plane Neuro cathlab), Emergency (casualty) department and CT/MRI Suite. The total number of surgeries (both Cardiac and Neuro surgeries) carried out per annum are 3000 and multi-specialities 1700 approximately.  Read more..

The Department is considered one of the best Neuroscience services in the country. Patients come here from all parts of India & abroad seeking second opinion for their neurological problem or surgery for a complex disease. Read more..

The Department of Radiodiagnosis and Imaging at SSSIHMS, Bangalore provides expert diagnostic and interventional services to support the clinical needs of our hospital . Our services include X-ray, ultrasound, CT, MRI, DSA, and interventional procedures using state-of-the-art technologies. Read more..

Sri Sathya Sai Institute of Higher Medical Sciences, Bangalore is accredited by National Board of Examinations, New Delhi, to conduct Post-Graduate training in Super Specialties such as Cardiothoracic and Vascular surgery, Cardiology, Neurosurgery and Broad Specialties such as Anesthesiology and Radio-Diagnosis culminating in a DNB degree. Read more..

Sri Sathya Sai Institute of Higher Medical Sciences – College of Nursing and Allied Health is affiliated to The Rajiv Gandhi University of Health Sciences, Bangalore for its B.Sc Nursing program with a permitted intake of 40 seats. Read more…

Faculty actively participate in various research projects and clinical studies and publish in reputed journals Read more

SSSIHMS offers a Fellowship in Interventional cardiology, Pediatric Cardiac Surgery, Cardiac Anesthesia and Radiology. Read more..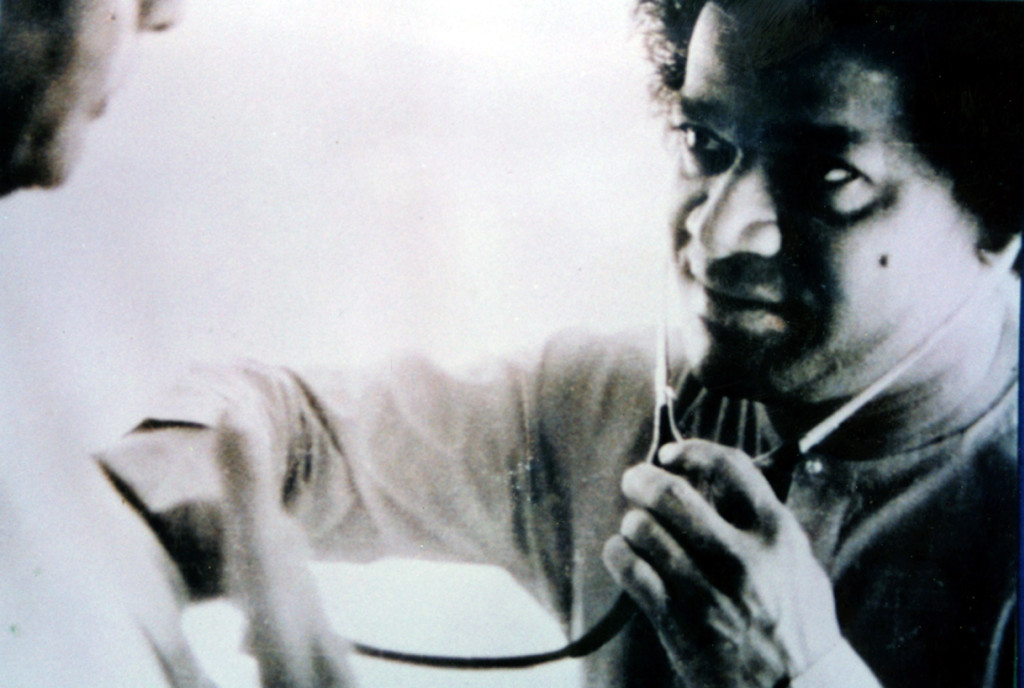 Doctors should serve the poor with a spirit of sacrifice. There is no greater service than this. As man is the embodiment of God, it is his primary duty to help the destitute and the forlorn. Medicine should not be commercialised. It is meant to promote a heart-to-heart and love-to-love relationship between doctor and patient. A true doctor is one who realises this truth and conducts himself accordingly.
–Sri Sathya Sai Baba, 2003