Faculty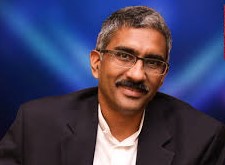 Dr. Sanjay Vishwamitra, HOD Radiology
MBBS, DABR, DABNM
Area of Expertise:
Cardiac imaging, MSK imaging, Body imaging, MRI.
Area of Interest:
Cardiac imaging, MSK imaging, Neurodegenerative disorders, Emergency radiology, Outcomes analysis
Dr. Dimpi Sinha
Additional Sr. Consultant
MBBS MD Radiology
Area of Expertise: Cardiac Imaging, Neuro Imaging, MSK Imaging
Area of Interest: Cardiac Imaging,  MSK Imaging
Cardiac imaging, MSK imaging
Dr. Shivangi Choraria, Jr. Consultant
MBBS MD Radiology
Area of Expertise: General Radiology
Area of Interest: Cardiac Imaging
NATIONAL and INTERNATIONAL FACULTY:
Esteemed National and International radiologists chair weekly discussions and give lectures from around the globe using the latest teleconferencing systems for seamless communication.
1. Dr. Vijay Chundi, Certificate of Added Qualification (CAQ) in neuroradiology. Works as a consultant with Radiology Imaging Associates, Stuart, Florida.
2. Dr. Asokan, Fellow, American Board of Radiology, Clinical Assistant Professor, Department of radiology, University of Illinois, Chicago, USA
3. Dr. Jyoti Parikh, Consultant Radiologist, Guy's and St Thomas' Hospitals NHS Foundation Trust, London,UK
4. Dr. Maheswaran, Consultant Radiologist, Croydon University Hospital,London.
5. Dr. Muthukumar, Consultant Musculoskelatal Radiologist ,Royal National Orthopaedic Hospital, Stanmore, London, UK.
6. Dr. Gustavo Poggio, Medical Director, Centro de Imágenes Médicas de la Plata, Buenos Aires Province, Argentina.
7. Dr. Kedar Chintapalli, Professor of Radiology, UT Health Science Center,San Antonio, Tx, USA.
8. Dr. Yogi Trivedi, Consultant Radiologist, University of Maryland Medical Center, Baltimore, USA.
9. Dr. Puvaneswary Murugasu, Senior Staff Specialist,Division of Radiology,John Hunter Hospital,New lambton heights, Australia.
10. Dr. Bagyam Raghavan, Consultant radiologist, Apollo Specialty Hospital, Chennai, India.
11. Dr. Kanchan Gupta, Consultant radiologist, Seven Hills hospital,Mumbai, India
12. Dr. Avneesh Chhabra, Associate Professor, UT Southwestern Medical center, Texas.
Radiologists from both India and abroad who wish to serve at the hospital as a visiting radiologist may write to the Director at directorwfd@sssihms.org.in